---
---
The Smart Technology Powerstage Bundle is a one-box solution for vehicles requiring top performance. Designed with the simplicity of Smart Technology, this bundle includes (1) 5000mAh 3S 50C Smart LiPo battery, (1) S150 Smart AC/DC Charger and (1) charge adapter to connect and charge the Smart IC5 battery on the S150 charger.
What's in the Box?
(1) Spektrum 5000mAh 3S 11.1V 50C Smart LiPo Battery Hardcase, IC5
(1) Spektrum S150 AC/DC Smart Charger, 1x50W
(1) Spektrum Adapter: IC3 Battery / IC5 Device, 4"/100mm Wire 10 AWG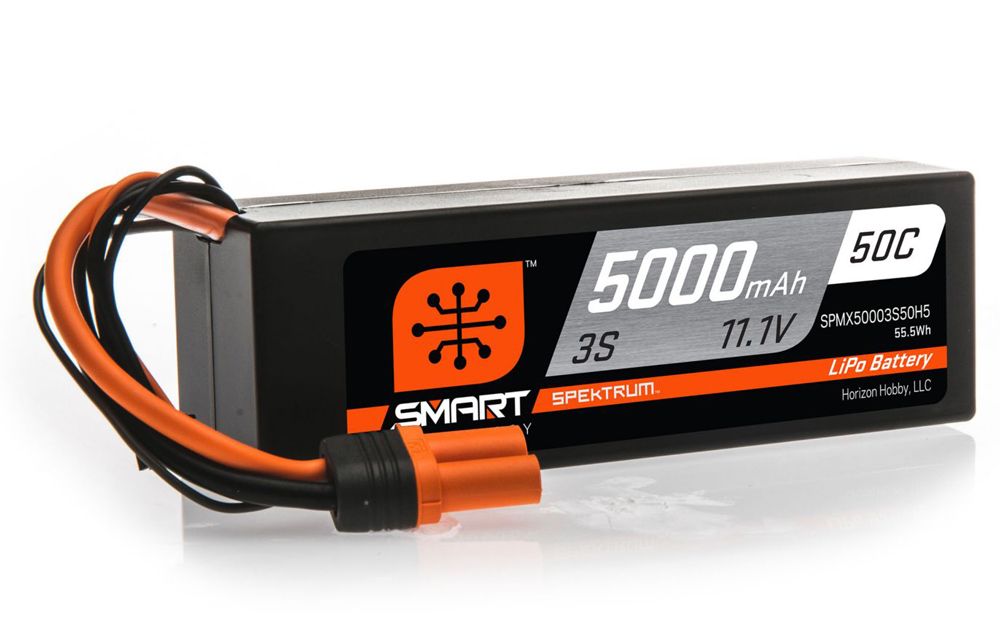 SPEKTRUM SMART BATTERIES
You'll never have to set charge preferences for a Spektrum Smart battery until you want to. When a Spektrum Smart LiPo battery is connected to a Spektrum Smart charger, unique parameters and health of that Smart LiPo battery upload from the Smart memory microchip integrated into the battery. Through the charger, you can view and set preferences, such as charge rates, so that all you have to do to charge the pack every time is press the charger "Start" button. Smart technology takes care of the rest. Our Spektrum Smart 50C LiPos are ready to drop into your RC car or boat for better performance, power, and reliability. These battery packs are a great upgrade for those looking to get more punch and off the line power on nearly any setup.
Key Features:
Integrated microchip stores unique parameters for each battery.
Smart discharge allows batteries to automatically discharge to a safe voltage.
Save time and hassle, while improving battery life.
Powerful 50C continuous discharge rating to deliver high performance and longevity.
Impact resistant ABS plastic hardcase.
No soldering required, equipped with IC5 Connectors that are compatible EC5.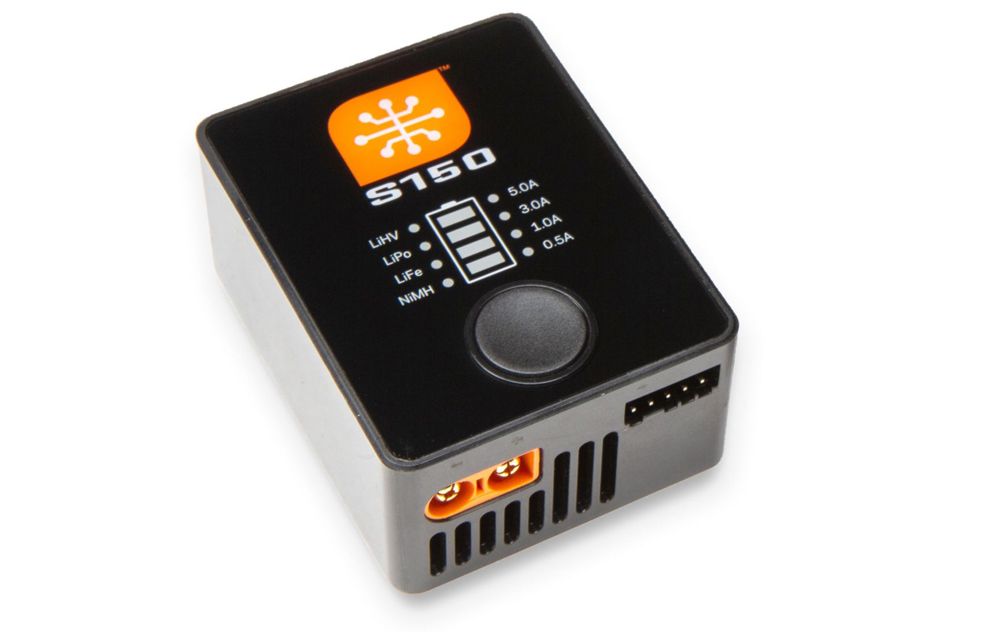 SPEKTRUM SMART CHARGER
With the compact S150 AC Mini Smart Charger, modelers of all experience levels can enjoy the charging advantages of innovative Spektrum™ Smart technology. This 50 watt charger brings advanced Smart charging capabilities and features to an affordable platform that features an easy-to-use, one-button interface.
When used with Spektrum Smart batteries with an IC3™ or IC5™ connector, the S150 uploads charging data from each battery's integrated memory chip. That pack-specific data helps you evaluate battery health and makes charging a snap — because the S150 can read and make the correct chemistry setting automatically. The S150 AC Mini Smart Charger is compatible with LiPo, Lilon, LiHV, and NiMH battery types.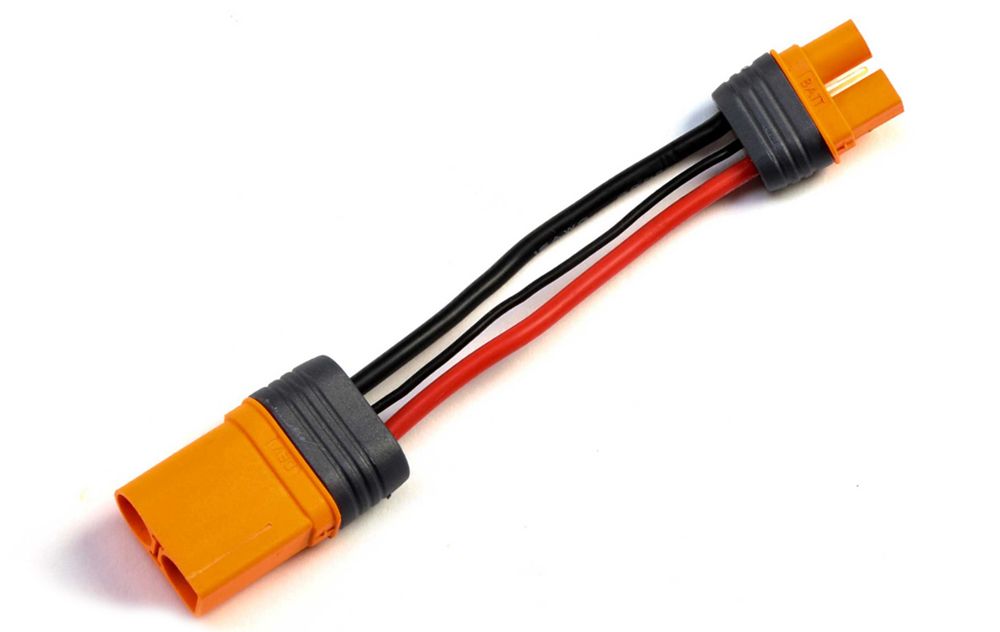 CHARGE LEAD ADAPTER
For direct compatibility, this Powerstage Bundle includes an IC3 Battery / IC5 Device charge lead adapter.
---